Android M was introduced at its annual I/O conference and its preview is now available in some Nexus devices. Although a few bugs are yet to be fixed and there are features that may not be incorporated in the final version, here's a list with some of the new updates of Android M that have been developed so far.

One of the most important changes is Google Now Launcher, which now comes with vertical and alphabetical scrolling of apps.
Regarding Google Now, it will not be fully functional until the official release of Android M. The message "cards about the screen you were just viewing aren't available in this release" will come up if we try to make it work by long-pressing the home button. The lock screen has been redesigned and instead of a telephone dialer icon there is now a voice search icon that works as a shortcut to Google Now.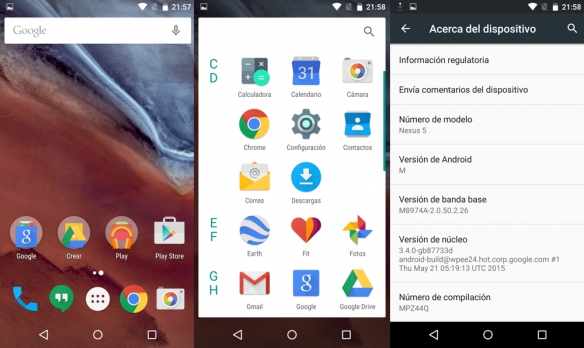 The volume options have been simplified and the new volume controls will make it easier to modify the system volume. The implementation of a dark theme is a new detail that many users will certainly like as well.
The new USB Type-C standard of charging cable will be supported by the new devices. This cable can be charged or also charge other devices. However, Android M devices will not just charge. New device connections through the USB port will include MTP, PTP, ENDIS (Ethernet USB), Audio source and MIDI.
Also, Android M is looking to take location targeting even further and has introduced Bluetooth scanning, which will work together with the WiFi scanning feature.
Apps will now ask for access to parts of your phone or Google account only when they need it. If the app is not designed for Android M, denying permission may cause the app to no longer function as intended.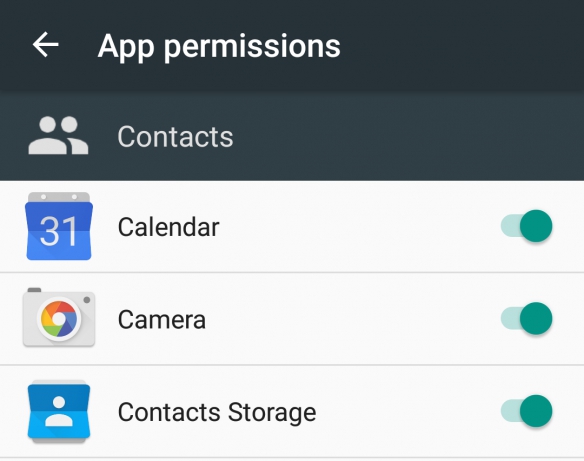 Other updates include the option to customize the Quick Settings panel just by dragging the icons anywhere we want. In addition, users will be able to decide whether they want to save power or not by allowing certain apps to fully work. The use of the RAM can be managed too in order to find out about any problem with the apps.
Security has also been improved and passwords are now saved with Smart Lock and accessible to users across devices. The unexpected loss of important information will not be a problem anymore since Android M will automatically back up app data to Google Drive every 24 hours.
Accessing the information of an app will be possible again by tapping a notification. Although copying and pasting becomes easier an extra tap will be needed if the Select all option wants to be used.
Thanks to the deep links the system will give us the possibility to directly open the app supported by the page that we want visit.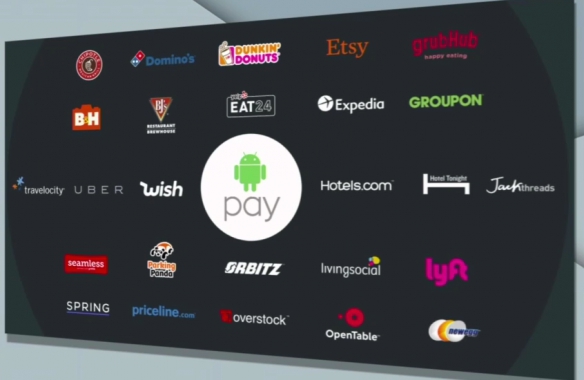 Finally, Android M officially ushers in Android Pay, which will let third-party apps process payments both within the app and in retails stores using NFC. Android Pay will work with 700,000 stores and users will even be able to authorize payments with their print.
With all these new updates, Android M is aimed to be the operating system that Google users deserve. For now it is only available for developers but the rest of the world will be able to enjoy it as soon as the bugs disappear and all the features are in perfect working condition.