As Apple usually does, the company held an event on September 9th in San Francisco to announce the next iPhone model. On this occasion, we are talking about the iPhone 6S and its version, the iPhone 6S Plus. They will be Apple's ninth-generation iPhones. And as Apple's CEO Tim Cook pointed, "While they may look familiar, we have changed everything about these new iPhones."
That said, these two new models will maintain the same external design as iPhone 6 but with some hardware changes and improvements. The main innovations of Apple's newest iPhones will be 3D Touch and a better camera.
iPhone 6S and iPhone 6S Plus became available for pre-order on September 12 and will be launched on September 25.
iPhone 6S and iPhone 6S Plus features
Like the iPhone 6 and the iPhone 6 Plus, the new devices come in two sizes: 4.7 inches and 5.5 inches, and they will work with iOS 9, Apple's latest OS.
The 6S series will have almost the same exterior design as the iPhone 6, but they will be made from a stronger aluminum alloy, will be slightly thicker, taller, and heavier than their previous-generation counterparts. The iPhone 6S is 7.1mm thick and it weighs 143 grams, while the iPhone 6 was 6.9mm thick and weighed 129 grams.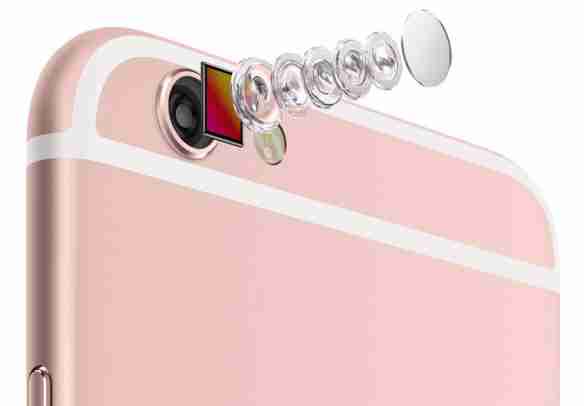 Both the iPhone 6S and iPhone 6S Plus will include a A9 processor, a 12-megapixel rear camera, a less bendable aluminum shell, 3D Touch and an improved Touch ID. In addition, the iPhone 6S Plus camera includes Optical Image Stabilization.
With the improved camera, 4K video at 30 FPS is supported, and the devices can capture 63 megapixel panoramas. There's also a 5-megapixel front-facing FaceTime camera with a True Tone Retina Flash feature that lights up the display just before a photo is captured.
But the newest camera-based feature for the 6S devices will be Live Photos, an option that captures 1.5 seconds of movement before and after a picture is taken to display short animations and sound. Then, you can set a Live Photo as your Lock screen wallpaper and just press to watch it come alive. That's one of the most appealing innovations of the iPhone 6S series, called Dynamic Wallpapers.
About connectivity, both LTE and Wi-Fi speeds have been improved. Compared to the previous-generation iPhones, the iPhone 6s and the iPhone 6s Plus are twice as fast when connected to Wi-Fi, with Wi-Fi speeds up to 866 Mb/s.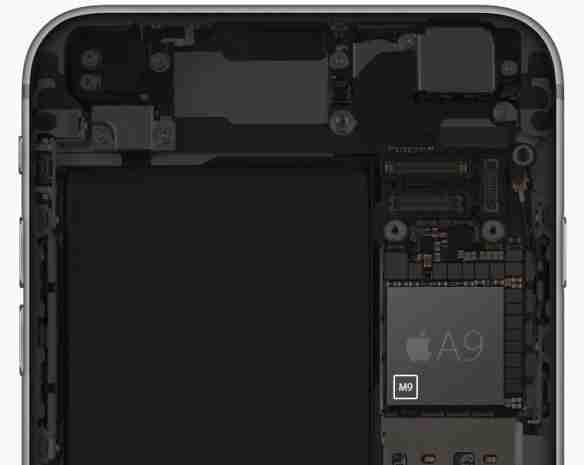 Touch ID will be faster too: a new second-generation module will make fingerprint detection twice as fast.
The iPhone 6S and 6S Plus are made from a 7000 Series aluminum alloy, which is stronger and more durable than the 6000 series one. The previous model was causing some trouble because it had the tendency to bend in the users' pockets. The new models will also have stronger glass and the areas around the volume buttons and the home button will be stronger as well.
Finally, it looks like the big hit is going to be the devices' Rose Gold color. The Rose Gold new aluminum finish is a pink-tinged gold color that joins the traditional Gold, Silver, and Space Gray color options.
New features: 3D Touch and Peek and Pop
Multi-Touch has been expanded to include a third dimension through a 3D Touch feature.
Originally implemented on the Apple Watch and on Apple's MacBook, 3D Touch is able to detect how much pressure you apply to the display. This allows users to do all kinds of essential things more quickly and assign actions to the different grades of pressures.
This way, you can create shortcuts depending on how you press your device, and it will let developers create new types of games based on different levels of pressure too. Quick Actions let you do the things you do most often faster and in fewer steps. For instance, you will be able to start a message to your favorite contacts, instantly bring up the camera or get directions home with a single press, right from the Home screen.
In addition to familiar MultiTouch gestures like Tap, Swipe and Pinch, 3D Touch introduces Peek and Pop, which will let you preview all kinds of content and even act on it without having to actually open it. For example, with a light press you can Peek at each email in your inbox. When you want to open one, you just have to press a little deeper to Pop into it.
Eventually, a new Taptic Engine provides tactile feedback whenever the pressure-based gestures are used. So when you use 3D Touch, your iPhone will respond with subtle taps.
How to buy iPhone 6S and 6S Plus and prices
Pre-order for the 6S devices began on September 12 through Apple store and apple.com. Launch starts on September 25 in countries including Australia, Canada, China, France, Germany, Hong Kong, Japan, New Zealand, Puerto Rico, Singapore, the UK and the US.
Both the iPhone 6S and the iPhone 6S Plus come in 16, 64, and 128GB configurations, with four color options: Silver, Space Gray, Gold, and Rose Gold.
iPhone 6S price in the US for the 16/64/128GB options is $649, $749 and $849 respectively.
iPhone 6S Plus price in the US for the 16/64/128GB models is going to be $749, $849 and $949 respectively.
Apple expects pre-orders to surpass the 10 million from last year, with the launch of the iPhone 6 series. Here you have the Apple iPhone KeyNote: