Are You Totally New to Tech? You Can Get Hired This Year!
---
Are You Afraid You Don't Have What it Takes to Get Hired in 2016? Simple Steps to Getting Hired as a Total Beginner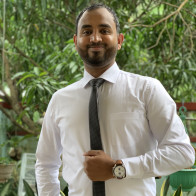 Written by Akram Wahid 7 years ago
are you looking for a chief cook who can well craft laravel and vuejs, to make some awsome butterscotch,
yes then it is right time for you to look at my profile.
Do you want to write Response or Comment?
You must be a member of techalyst to proceed!
Responses
Be the first one to write a response :(