ABOUT - TECHALYST.COM
TECHALYST.COM is Middle East largest network for information technology professionals . With unparalleled access to technical experts, real-world solutions, and diverse content related to Information technology industry, we enable IT professionals to interact each other and solve difficult problems, make better decisions, and build expertise. By enabling personalized skills development and relevant professional exposure, TECHALYST.COM powers the growth and success of technology professionals in Middle East.
Our mission is simple: connect the Middle East's IT professionals to make them more productive and successful. When you join TECHALYST.COM, you get access to other professionals, jobs, tutorials, blog updates, and insights that help you be great at what you do.
Out Professional Network makes your job search as productive as possible, because the employers who post on our site are specifically seeking to hire aspiring IT Professionals. Our matching technology guarantees that members will secure the very best possible match for their skills, experience and other priority criteria they have listed.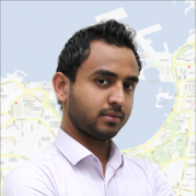 Akram Wahid
Co-Founder - Techalyst
Application Developer, User interface designer, Database Designer. Interests in Rapid Technology Changes, System vulnerability testing, Mobile Web and Arts of IT. Sticked into: PHP,Laravel,Lumen, JQuery and Javascript frameworks (Vue.JS), Systems Architecture and Design, XML, Web Services, Open Source