Yasmin Reda (Intermediate)
Front End Developer "Web designer" at , -, -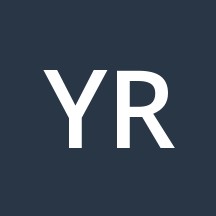 Yasmin Reda (Intermediate)

Front End Developer "Web designer" at , -, -
Your Professions
Your Tech Skills
About Yasmin Reda
I'm a self-motivated Front End Web Developer with 2+ years of work experience in designing the websites with the most recent technologies and standards. Build responsive websites(web browsers compatible).
Actually I love the logic and structure of coding and always strive to write efficient code. I enjoy taking complex problems and turning them into simple and beautiful interface designs, at the same time I do my best to get the convenient result for my clients. I usually try to combine the art of design with the programming. 
Throughout my career I have always been motivated to learn and try the latest developments in the field. 
My skill sets include: 
Frontend skills: 
* HTML5, css3; 
* Bootstrap
* Javascript, jquery, ajax;
Backend skills: 
* PHP (basic knowledge).
PHP Frameworks/CMS: 
* Wordpress; 
* Magento 
Databases:
* Relational: Mysql 
Other Contact Information