sowmya prabhu (Intermediate)
software developer at Cloud Telematics, -, -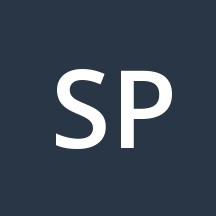 sowmya prabhu (Intermediate)

software developer at Cloud Telematics, -, -
Your Professions
Your Tech Skills
About sowmya prabhu
PROFESSIONAL SUMMARY:
Accomplished software engineer specializing in object-oriented approaches to network and platform development .Extensive background in full life-cycle of software development process including requirements gathering, design, coding, testing, debugging and maintenance. Implementing and adapting technically sophisticated online web applications using Microsoft Technologies, C#, ASP.NET, Java and more.
TECHNICAL SKILLS:
Languages                               :           C, C++, JAVA,C#
Databases                                 :           SQL, My SQL, Oracle
Web Technologies                       :            HTML,ASP.NET,JAVASCRIPT,PHP
Application                              :           MS Office 2010, Adobe Photoshop
Operating System                     :          Windows7, Windows8 & Linux
PROFESSIONAL EXPERIENCE:
Company        : Cloud Telematics                                                                         
Designation     : software Developer
Location          : Doha
Duration         : June 2015 to Current
Roles and Responsibilities:
Responsible for developing and supporting ASP.NET/C# projects


Designing, code, test, debug and document software according to the functional requirements.


Working with business teams to analyze the business needs and design and implement solutions adhering to the architecture


Coordinate with the team lead and product manager for new requirements and existing project modification as per client's need.


Research, design, and implement scalable applications for information identification, extraction, analysis, retrieval, and indexing.
Integration of various hardware with help of API to the software based on application need


Preparing Manuals and providing training sessions to clients
Project 1:GPS Fleet management solution
Description: GPS Fleet management solution to monitor fleets, fuel consumption, live tracking and trip history of vehicles, which is helpful for organization to manage transports in large scale.
Design and Developed web application for gps tracking system using ASP.NET, JAVASCRIPT and C#.


Designed and developed web pages with ASP.NET, HTML and CSS for the Fleet management.


Integrated map for gps tracking system.


Develop and maintained SQL database.
Project 2: Ticketing Tool
Developed Own Ticketing system with ASP.NET & C# to handle customer complaints.
Project 3:   Taxi Management System
Description: Drivers get updates about their trips through their customer service. This project provides payment and taxi solutions
Developed Driver interactive Window Application which will run on windows  tablet.


Integrated MAP on Window Application


Developed database queries to retrieve data's  from server.
Strengths:

Ability to organize prioritizes work, meet deadlines and work independently. Ability to handle multiple projects and activities in a timely, organized manner.
Strong analytical, troubleshooting and problem solving abilities


  Excellent verbal and written communication skills.


Eager to learn new technologies


Active team player and a self-starter


Intelligent, punctual, hardworking, responsible
Distinction of being adaptable with an ability to work well under pressure.
Other Contact Information