Richard Allan estigoy (Senior)
Java application developer at Acestar solutions texas instruments, -, -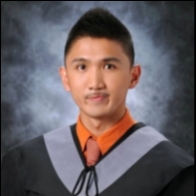 Richard Allan estigoy (Senior)

Java application developer at Acestar solutions texas instruments, -, -
Your Professions
Your Tech Skills
About Richard Allan estigoy
Educational Background:
Bachelor of Science Degree in Computer Science UNIVERSITY  of the Cordilleras- Bonifacio Street, Baguio City May 2011
Bachelor of Science Degree in Business Management  UNIVERSITY  of the Baguio- Gen. Luna Road, Baguio City March 2007
High School Diploma, Saint Louis Boy's High School – Gen. Luna Road. March 2001
Job Summary:
Extensive 4.5 years of professional IT experience in Texas Instruments ASTI
Skilled in Java EE, Java SE, Spring, Struts, Maven, Oracle DB 10g/11g,  mySQL, jQuery, HTML/HTML5,Ajax and CSS/CSS3, PHP.
Good knowledge in C#.Net and Microsoft Sharepoint Designer.
Good Knowledge in Wordpress
Good knowledge in RESTful Web services.
Good Knowledge in Embedded Systems (PSOC).
Good Knowledge in Computer Troubleshooting (Hardware/Software/Networking)
Good knowledge of developer tools such as Netbeans, Eclipse, PL/SQL Developer, SQL Developer, MySQL Workbench, XAMPP and Apache Tomcat, Jenkins/Crucible,  JUnit and TIBCO Spotfire.
Good understanding of System Architecture, Data Model, Data Mapping and RDBMS.
Good Knowledge in Software Development Life Cycle (SDLC) and Rapid Application Development (RAD) that includes Business Requirements Analysis, Application Design, Development, and Implementation of various Applications.
Good knowledge in web security using  QWASP-ZAP
Projects:
LOCAL IT (Texas Instruments)
1. Supplier Qualifications
2. Travel Requests and Cash Advanced
3. Check Requests
4. Electronic Services (E-Service)
5. Audit Report
ASSEMBLY Applications IT (Texas Instruments)
6. Assembly Electronic Spares and Parts Monitoring System
7. Electronic Logbook Xray (SAM Area)
8. Electronic Logbook Xray (Mold Area)
9. Electronic Logbook Xray (Encapsulation Area)
10. Electronic Logbook Xray (Copper Pillar Area)
11. Assembly Inventory Float Automation
12. Assembly Material Monitoring Inventory System (MMIS)
13. Assembly Machine Electronic Checklist
14. : Assembly Machines Real-time Report
15. Assembly Overall Performance Report
IT ACE - Application Center of Excellence (Texas Instruments)
16. Semiconductor Test Solution Web Portal
17. Semiconductor Test Solution Inventory and Invoicing Tool
18. Semiconductor Test Solution Board Usage Tool
19. Semiconductor Test Solution – Interactive Cost Modelling Tool
Other Contact Information