Manjusha Ramireddy (Intermediate)
Web Developer at +974 5067 6795, -, -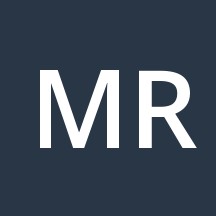 Manjusha Ramireddy (Intermediate)

Web Developer at +974 5067 6795, -, -
Your Professions
Your Tech Skills
About Manjusha Ramireddy
Seeking a challenging position in web application or client-server application development. Three years of software experience, which includes web based internet/intranet, e-commerce and Shopping online and database application development using PHP, HTML/DHTML and JavaScript ,Angular JS; also MS-Access and MS-SQL as backend databases .
About my Experience

Web Developer
April 2012 – Jan 2015
Integrity Sloutions,Chennai, Tamil Nadu,India
(www.integrityindia.com)
Upon joining the team in year of 2012, efforts were led to rejuvenate the appeal of the organization.
I was responsible not only for the development of the website but also frequent updates of the website.
Participated in team meeting and planning, Created an interactive website Assisted in the development and maintenance of several websites.
Designed visually appealing ads geared to both specific and broad demographics.
The solution was programmed using PHP and SQL along with other available web applications and plug-ins.
Technical Environment: HTML, PHP, JavaScript, Angular JS, CSS, Adobe Photoshop, MySQL, phpMyAdmin, Dreamweaver, Wordpress.
Other Contact Information