Durairaj Puttalai (Intermediate)
IT Engineer at Microtech Computers, -, -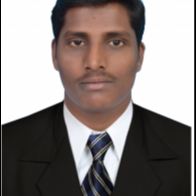 Durairaj Puttalai (Intermediate)

IT Engineer at Microtech Computers, -, -
Your Professions
Your Tech Skills
About Durairaj Puttalai
Dear Sir,
 I have two years' experience in developing and implementing software's and possess an up-to-date suite of technical skills.
Essential knowledge on networking, System Maintenance, Software Installation and Hardware Problems. Assist in planning, design, documentation and implementation of various systems includes desktops, laptops, servers, network equipment, UPS and software applications. Maintenance and management, firmware updates, computer security, and anti-virus updates etc.
Hands on experience on Network protocols, routers, Switches, VPNs, Firewalls, IP Telephone configurations and troubleshooting. Responsible on all the network design, implementation, support, tuning and configuration management and ensure that the service is available 24/7.
I have extensive knowledge in data processing and software applications, excellent problem solving and analytical skills along with the ability to work in a fast-paced and ever-changing environment.
My experience includes Web development and more knowledge on WordPress framework, PHP, HTML, CSS and JavaScript) and customizing plugins. and working with systems software and hardware. I possess strong project management skills that allow me to get the job done efficiently and in a timely fashion. I'm team-oriented but have the ability to successfully work independently, whichever the situation may require.
I am writing cover letters today with the hope of being invited in for a personal interview where we can talk more freely about the nature of the job and how I can fill it. If you would like to get together, please call me on my cell phone: 55530438 so we can arrange an interview time that fits your schedule. Thank you for reviewing my cover letter and resume. I look forward to meeting you soon.
Sincerely,
Durairaj
Other Contact Information